What people are saying
"I just love these kits ! the perfect gift for young adults and teens, I have given them to nieces and nephews with the offer of a button sewing lesson :-)
Thank you Kim !"
Caroline Shilton - teXnet trading ltd.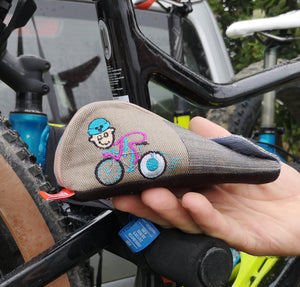 The Planet Savers Collections
KimiKit is the sustainably handcrafted sewing kit that makes an ideal eco-friendly gift:
The KimiKit is designed to reconnect people to textiles and clothing, re-kindling and fostering an enjoyment for textile products. They make perfect birthday gifts too!
Check out the EXPLORERz Collection!
The Planet Savers
Blog
As Aotearoa enters a super scary time, during the Covid-19 Pandemic, we have some tips for fortifying and re-using your washable face masks.
With the global pandemic seemingly taking centre stage we set out to provide Kiwi's and visitors to our shores with the best 'ready to go' reusable precaution kit, providing them...
"Every second, the equivalent of one garbage truck of textiles is landfilled or burned and, if nothing changes, the fashion industry will use up a quarter of the world's carbon...
KimiKit saving the planet